CLICK Your State Below
I* = International Youth Track
2010 Youth International Track Invitational. No travel required. Registration Deadline Aug. 15
Event List for Youth International Track Invitational
AAU/USATF National Results & Videos
Marcus Bowens 800m Final at AAU Jr. Olympics
Check Mile Split For HS Rankings in Your State
Click the USATF link below to find youth track clubs in your area.
8/12/09 34 teams compete in the Maine USATF State Meet for youth 7 to 14. Poland was winner with 583 points.
Youth Track 2009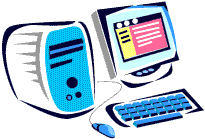 Standards to participate in IAAF World Youth Championships 2009
Check youth track and field news and information from your state.

Check your state page and submit athlete or club news to be posted.
Use the form below to submit information related youth track and field in your state. It will be reviewed for posting on your State to State page.