Advertise On Our #1 Ranked Youth Track Site
Click Buy Now button to pay
FHTC registration online.
NJ-Fisk Chapel Church Youth Track
Masters-Track & Field Performances
International-Youth Cyber Track
*** Enter 2012 International Youth Cyber Track Invitational, No Fee & No Travel Required ***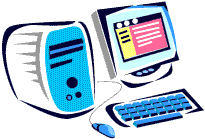 This is the #1 youth track website on the World Wide Web.Click to see the ranking lists
This site has all of the information you have been looking for about youth track and field, cross country, and multi-events. Included are Youth meet schedules, youth track meet applications, youth track results, youth track rankings, youth athlete profiles, and major youth track meet profiles. We provide information on AAU, USATF, Hershey, and numerous independent youth track and field organizations. If there is additional information you would like to see, let us know.
If you are looking for a club for your child to join, try this USATF link. Enter your zip code to get the list.